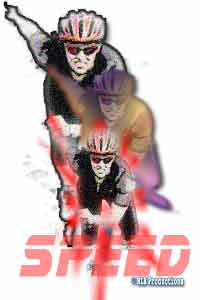 The Oregon State Inline Skating Championship was held in Gresham this year. There was a 5k,& 10k road race, also Banked track events.
A special thanks to Margorie Dikeman, volenteers,and the the sponsors of the State Games of Oregon.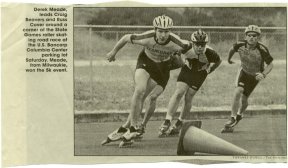 "Derik Meade leads, Craig Beavers and Russ Cover around a corner of the State Games Roller Skating road race at the US Bancorp Columbia Center parking lot Saturday. Meade from Milwaukie, won the 5K event"