SPRING FEVER-Portland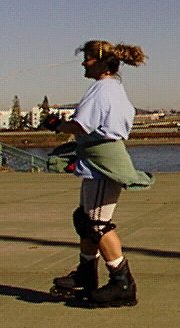 Nancy going for a spin.
Sunday February 25th was a hint for the coming skate season. Although the air was a little crisp, the sun was out in full force and so were the people.
Waterfront Park was filled with pedestrians, bikers, dogs, and of course inline skaters. I ventured out and met a few new faces warming up their wheels for the skate season.
Charlie taking it all in stride(below).