Inline Skate Resource
Skate Journal
Skate Schedule
Learn To Skate
Skate Accessories
Skate Links
Article Archives
Where to Skate
Skate Maintenance
Speed Skating
Roller Hockey
Email
Sign-up for Email List
Weather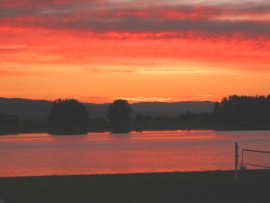 The Sunset was vibrant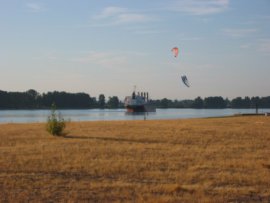 The scenery was unique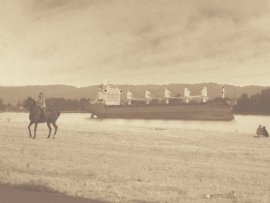 A horse and rider roams the grassy field while a ship maneuvers to make way in the Columbia
Setting up for the picnic Jerry made some terrific marinated teriyaki chicken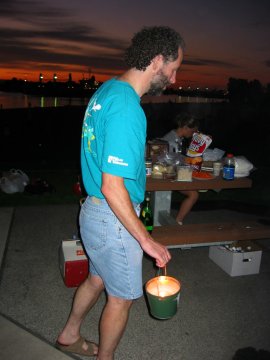 Jerry is prepared, as the mosquitoes eat before us, he lights a citronella candle.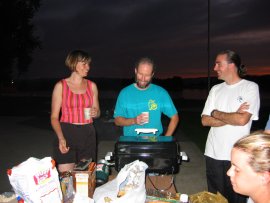 Michelle, Jerry and Trevor talk over the smoking BBQ waiting for the fantastic Chicken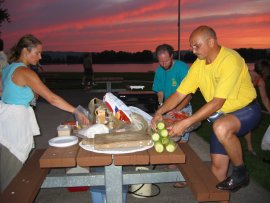 Snacking, with Jessica, Georg and Jerry.
Check out that sky!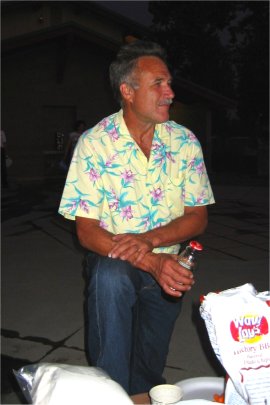 Dennis came along with Jessica to enjoy the company and good food.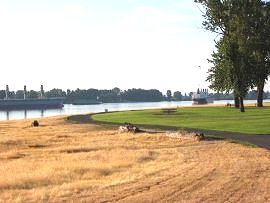 Pathway along Frenchman's Bar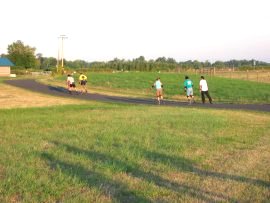 Heading out along the path that rolls and rambles through farm land.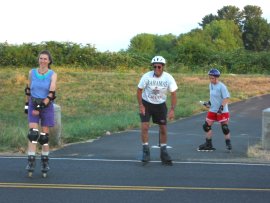 Maria, Ken and Tabitha crossing the road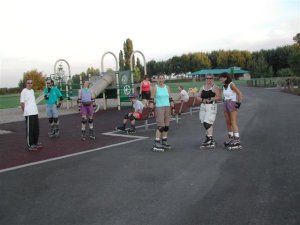 Skating to one end the group pauses for a break before heading back left to right, Trevor, Jerry, Maria, Tabitha, Michelle, Jessica, Ken, Nancy and Roz, Georg behind the Camera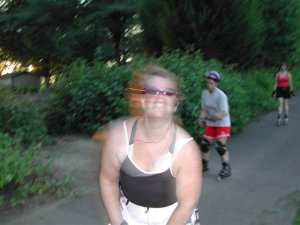 Smilin' for Georg as I skate by, Tabitha and Michelle following along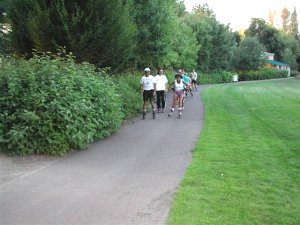 Here we come!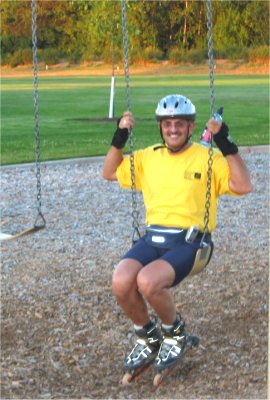 Georg is a real "swingin'" guy