RollBounce Skate Off - Seattle
Congratulations to all the teams that braved the skate floor and showed off their stuff at the RollBounce Skate off at the Skate King. It was a fun event with an exhibition by the Rat City Rollers, they look like nice girls! Teams from Portland and Seattle area, competed to join other skaters from across the region in the regional event held in LA August 18, 2005.-
Joining them from Seattle are the winners, Genny, Moe and Woody, the awesome skate dancers that alway drops my jaw at the strength and skill of their tricks. I am always inspired by them!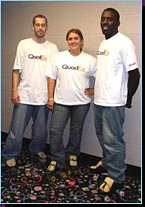 LA Regional Winners!!
Quad Express
The Quad Express is composed of Mo Sanders, 34, Roy Wood, 21, and Genny Harmon, 30. With great diversity in age, race, sex and experience; this team turns perfect synchronicity into a skating powerhouse. Sanders was raised on roller skates; it's a way of life for him. Woody got serious about skating when he first saw Sanders making his moves 10 years ago at a local rink. Woody attributes skating to helping get his life back on track. Harmon knew things were getting serious when she bought a pair of $600 skates. Now she's skating with two of the best in the Northwest.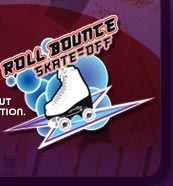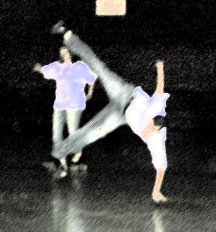 Hip-hop, gymnastics and break dancing — all on roller skates
Mo stands with folded arms in front of his gleaming red Honda SuperHawk 996. Woody strolls around, sucking on his third cigarette, while Genny adds to the friendly banter...
Read Seattle Times Article and come watch Mo, Genny and Woody compete.